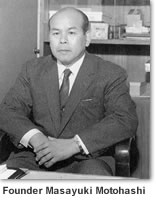 Mission Statement
Valuing the Japanese expression, "The ears of rice bow deeply as they ripen" (which means that the higher you rise in social position, the more humble and polite you should be), we aim to nurture people who acquire wisdom but who also respect manners and virtue.
After graduating from Toshima Teachers' School and starting a career in teaching, Masayuki Motohashi first founded Mizuho Kindergarten in the Ohizumi district on November 15, 1954 because he believed that quality children's education was needed in postwar Japan.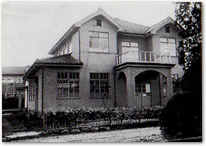 Based on the ideology that "the ears of rice bow deeply as they ripen and that similarly people need to acquire wisdom but to also respect manners and polish their virtue" the kindergarten was named Mizuho Kindergarten (Mizuho being another name for ears of rice).
After the founder passed away, the educational philosophy of the kindergarten was continued by the current principal Yoshie Motohashi who had been at the original founder's side from the very beginning, and we have been striving with passion to implement children's education in close cooperation with the community.